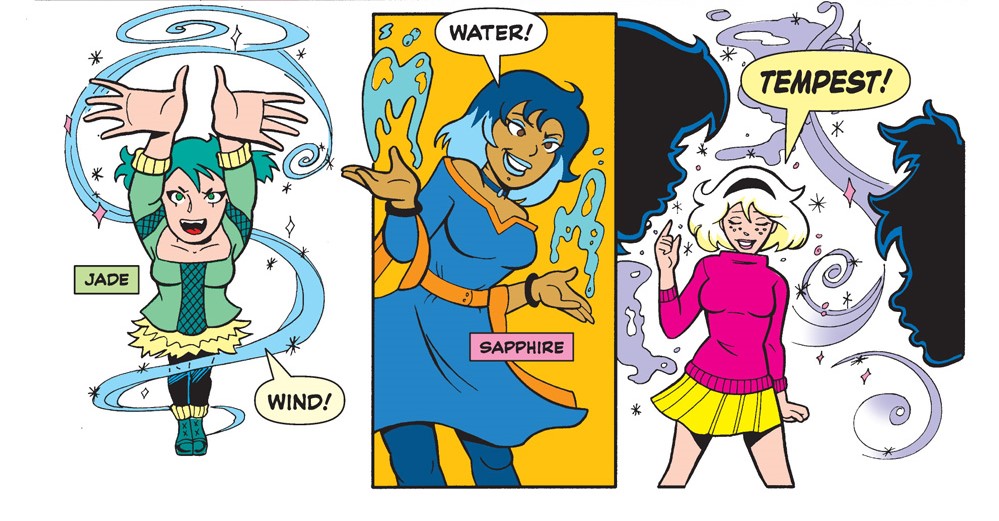 It's a big day for witches as Greendale welcomes TWO new baddies in today's SABRINA ANNUAL SPECTACULAR one-shot. Welcome, Jade and Sapphire!
These two are gonna be trouble for our favorite teenage witch as they join forces with Amber Nightstone to form The Wicked Trinity. And let's face it; Amber was already a handful by herself! Now, with some clutch assistance from these two newbies who use magic in very different ways, she'll have an easier time taking Sabrina's place in the mortal plane. Unless!
You can preview The Wicked Trinity's bewitching introduction by Jamie L. Rotante and Holly G! below before grabbing your sure-to-be collectible copy here. And while you're at it, enjoy the complete first-EVER Sabrina story below, from way back in 1962 by Archie Legends George Gladir and Dan DeCarlo!
---